Outgoing Clarkelord
A year ago, more or less, today, I was sitting in a pub across the road from the Clarke Awards, nervously eating a packet of crisps (because I knew if I had anything more substantial I would inevitably spill it on myself) writing a just-in-case acceptance speech on bits of paper torn out of my brother's notebook.
I never expected to actually win. And a year later, it still feels surreal and bloody weird, as I discussed with tireless Arthur C Clarke Award administrator guy Tom Hunter.
Tonight, I'm watching the proceedings unfold on Twitter, sitting in the dark surrounded by candles in my dressing gown with a glass of red wine and my laptop linked to my phone, because there's been a bloody blackout. (Yeah, that's a little sad).
I'm guessing it's going to be Jane Rogers, for her bloody excellent and harrowing The Testament of Jessie Lamb.
But I'm kinda hoping for Charlie Stross too, who wrote a wonderful blog today on what his novel, Rule 34 is actually about (and it's not just weird Internet sex, as I cheekily suggested).
I particularly loved this quote which resonates with all the reasons I love writing and reading: "Fiction is the study of the human condition through the medium of interesting lies."
He said some other great stuff too and it's worth checking the blog in full.
Both books were two of my favourites of late (for some of the others, including Embassytown, see the short-list for that OTHER great genre prize, TheKitschies.com which I was honoured to serve as judge on this year).
Anyway, it was suggested that in my last hours as outgoing CLARKELORD that I issue some official edicts while I still have the power.
So here they are:
Hear ye:
1) Raisins are now illegal because they are disgusting shriveled-up grape corpse mummies that have ruined, among other things, apple crumble, rusks and muesli.
2) The Interwebs will campaign as loudly and articulately against social injustices as online censorship. (Especially if they're not clear-cut issues and full of moral complexities)
3) Today everyone must buy someone else a gift copy of a book that blew their minds, SF or otherwise. (I'm going to buy someone a copy of Jesse Bullington's The Enterprise of Death).
4) Someone must come up with an alternative txtspeak term for LOL that actually means "laugh out loud". Because I often do and can't use it because the meaning has been so diluted and bastardised and we need to reclaim it, dammit!
5) it is traditional to pelt the new Clarkelord with a rain of desiccated grape corpse mummies and upload this to the Tube of Yous.  Don't disappoint me.
Here's the speech I prepared for the ceremony including a very special ghostly cameo.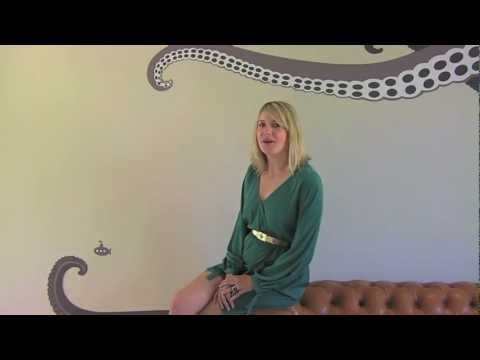 Can't wait to see the results!
Although I've been trying to convince envelope-opening guest-of-honour Jeff Noon to say "Patrick DeWitt" instead of reading the winner's name, just cos The Sisters Brothers totally should have won The Booker.
If you'd like to support the Arthur C Clarke Award and get awesome fiction by various fantastic writers, including South Africans SL Grey, Charlie Human and Sam Wilson, buy the ebook of Pandemonium: Stories of the Apocalypse. A portion of proceeds goes to supporting the award.
And in the meantime, can someone turn the power back on so I can carry on writing the new book in between watching the awards play out online?
UPDATE: And the winner is Jane Rogers!  Who apparently gave a short and sweet and surprised speech (and was not pelted with raisins). Huge, huge congratulations.
Here's Jeff Noon's wonderful envelope-ripping speech which talks about science fiction being the literature of the margins and Jane Roger's really lovely acceptance, which for some reason I can't embed here.
Now go read The Testament of Jessie Lamb