A guest post with cool movie news (not mine)
Two years ago, my UK/US publisher Angry Robot ran a really cool Moxyland competition to write a short story somehow inspired by the novel. We got something like a 100 entries, all under pseudonyms, and I had to choose three winners.
One of the finalist stories, "Land of the Blind" was very rough around the edges, but so darkly imaginative, so vicious and beautiful and devastating with all the things I was interested in when I was writing Moxyland from messed-up art to subterfuge in virtual worlds that I had to rank it in the top three. I only found out after we'd notified the winners that it was by a new Twitter friend, Charlie Human and it was originally from a novel he was a third of the way through when burglars stole not only his laptop, but the back-up drive next to it.
A couple of months later, he asked me if I would act as his supervisor for his MA in Creative Writing at UCT and I helped midwife his novel Apocalypse Now Now. It's a fantastic manuscript and I can't wait for it to get published – it's about a dodgy porn-dealing teenager called Baxter who stumbles on a hidden world of magical creatures, zombie strip clubs frequented by politicos, foul-mouthed bounty hunters and an apartheid chemist with a sinister plot to unravel the very fabric of the universe with a mecha inspired by Khoi-San mythology. It's mad and dark and irreverent and wonderfully twisted in all the right ways.
He's polishing it up and shopping it around at the moment, but in the meantime, some canny students, Donald Leitch and Kyle Stevenson, at the AFDA film school have made a short film of Charlie's kick-ass short story, which looks absolutely amazing.
They're looking for funding to finish up a longer version and they asked, very nicely, if they could do a guest blog about it. So here it is:
No More Heroes
by Donald Leitch (co-writer and editor)
The craft of writing is often described as a lonely endeavour. This is probably more or less true, but in the case of literature's upstart younger cousin, cinema, it is anything but.

As Cape Town AFDA film school honours students, our ambition was to adapt a local short story to a short film. At some point we decided it would be a cool idea to make a science fiction film, specifically cyber-punk. How hard could it be? Now all we needed was to find a suitable short story that's author was prepared to allow a bunch of film students to get their grubby paws all over their pride and joy.
I vaguely recalled reading a great short story in SL magazine several years ago. It was about hip, cosmopolitan youngsters who sold their identities to soft drink corporations in exchange for nano-bots that gave them super powers … or something like that. After a little research (i.e. desultory Googling) I discovered that the short story, named Branded, was the work of none other than Lauren Beukes, and the seed of what later became Moxyland.
A little more digging around led me to the online competition of short stories set in the Moxyland universe. Aspiring writers who made it into the top three would have their stories published in Zoo City. Among them I found Charlie Human's Land of the Blind. It was perfect: intelligent, challenging, twisted. Exactly the kind of story Kyle Stevenson (the co-producer, co-writer and director) wanted to tell.
We like to think of authors as the single parents of their work, but in film projects that are this collaborative, the process is not so simple. If Charlie Human is the father of this story, Lauren Beukes is the Godmother, and Kyle and I are the same sex couple who adopted the impressionable youth and enrolled it in public school. Along the way, it's had an eccentric uncle (Phillip Roberts, our scriptwriting mentor), rival siblings (other AFDA graduation films) and, at the risk of pushing the analogy too far, the cast and crew as the good friends who helped the story believe in itself.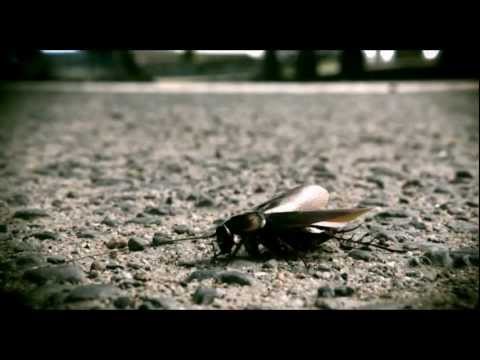 And now we approach the end of our production, there is still much more to be done. In an effort to raise funds, Kyle has embarked on an epic online crowd funding initiative with all the grace and subtlety of a rabid pit bull. We are slowly creeping towards our goal thanks to the generosity of strangers, and one mysterious Nigerian benefactor in particular. In order to bring the project to its completion, we are constantly expanding the scope of our collaborative circle.
This journey has involved many challenges and setbacks. But for every seemingly insurmountable problem, we were met with another collaborator who had the faith in us to give us a chance. Were we a Hollywood production company, things may have gone smoother. But we would never have had the same creative freedom, and the excitement that comes with uncertainty.
For more information: www.indiegogo.com/therearenoheroes