WorldCon Part 2
Close encounters and colluding cohorts
In which I list and link names of intriguing, interesting and generally outstandingly cool, humble, friendly and incredibly generous people I met along the way (and no doubt leave out a bunch of names by accident)
I spend a lot of time hanging out with the Angry Robot guys, Marc Gascoigne and Lee Harris, who are as droll, hilarious and wicked as their emails suggested. Add Kaaron Warren, upcoming authormaton Colin Harvey and the unassuming but brilliant Aliette de Bodard , and together we are undefeatable (but not indefatigable, or at least I'm not. By this stage I've moved beyond jet-lagged to jet-fragged).
Other cohorts include Jetse de Vries who not only has a towering reputation as and editor and writer (and party organiser), but also, well, towers, which makes him a suitable choice to play Neil Gaiman's bodyguard on day four.
Then there's Israeli publisher Rani Graff and his wingman, writer and polyphonic polymath Nir "VocalMan" Yaniv.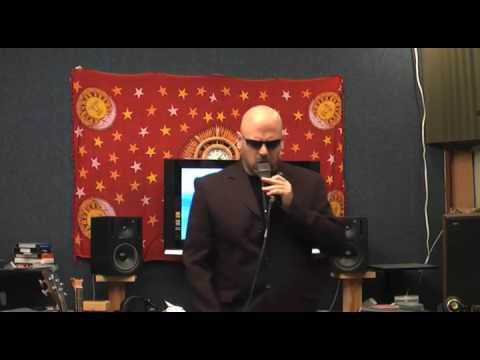 The rat pack includes Pyr publisher Lou Anders who puts together a mean anthology, John Picacio who illustrates a mean cover and the irrepressible Paul Cornell (of fame various, including Doctor Who and Captain Britain and MI-13 who missed out on being nominated for a Hugo for best graphic novel due to some peculiar specificities of the rules).
Thanks to Kaaron Warren, I get to hang with a posse of talented Australians including fantasy author Trudi Canavan who lets me steal her reading spot, writer Donna Hanson (we talked the nature of evil for her upcoming novel), Matt Farrer and the extremely colourful Jenny Blackford.
On Thursday night, for what feels like half the night, Lee talks shoes and hats exclusively with the other most stylish sartorialist publisher, Jeremy Lassen of Night Shade Books , for which we later tease him relentlessly.
Paul Cornell and John Picacio introduce me to Bill Willingham of Fables fame (more in part 3) and I meet Daryl Gregory whose intriguing-sounding novels seem to intersect with the same kind of themes I write about. I can't read Pandemonium until I finish Zoo City just in case.
At the Angry Robot official launch party (see parties post in part 3), I flirt with a robot and spend most of my time talking to Adam Rakunas , who just so happened to be manning the bar , Lucien Soulban (real name, funny story), who gets to write video games as well as fiction and later helps facilitate a script-writing workshop with me, and the divine Ann VanderMeer, editor of Weird Tales magazine.
A whirl of faces and names and words. Glancing encounters with Robert Silverberg (who disapproves of the name Angry Robot), Larry Niven, Ellen Kushner , Dani Kollin, Elisabeth Vonarburg , Dan Wells , Alaya Dawn Johnson" and Elizabeth Bear who brings me a glass of water when I sign books for five fans (only two of which are friends) and goes on to win the Hugo for best novelette. I'd like to think the two events are related.
Geoff Ryman signs a page of my notebook for me which I will glue into my copy of Was on arriving home. He also tells me about an upcoming writer's workshop he's involved with in Nigeria.
I miss out on the chance to talk to Cory Doctorow, who is always swamped with BoingBoinganistas, Joe & Gay Haldeman and George RR Martin, although I'm occasionally close enough to be able to breathe in their recycled air.